Read all about it is good advice
By Mei Jia | China Daily | Updated: 2020-12-31 08:02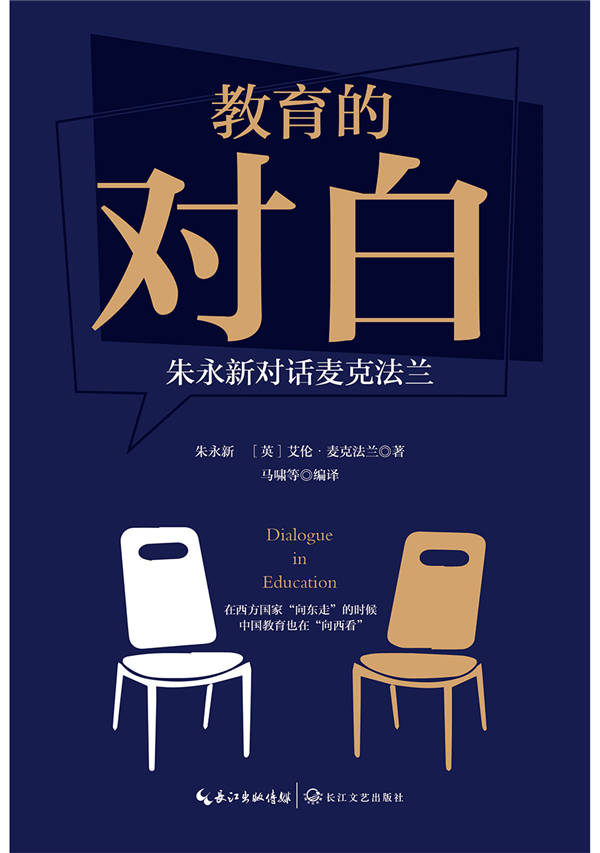 Leading educationalist has the last word on the various benefits of books and writing for children, Mei Jia reports.
British historian and anthropologist Alan Macfarlane was generous in his praise of writer and veteran education expert Zhu Yongxin. He is, Macfarlane said, "a very hardworking, driven man". He writes in the preface of the book Dialogue in Education, which the two co-authored, that "it was an increasingly interesting exchange. He's filled with what seem like excellent and liberal ideas when thinking of the creative and active role of education."
The book, recently published by Changjiang Literature and Art Publishing House, records, in dialogue format, communications between the two spanning more than four years.
They discuss the two countries' educational history and systems, personal ideas in education, as well as thoughts on reading and writing. The pair also offer personal life stories as thought-provoking exemplifications of their backgrounds, growing up and becoming major voices in their respective fields.
Its English version will be brought to a wider international audience by Cam Rivers Publishing, according to its editor, Ma Xiao.
Zhu, deputy secretary-general of the Central Committee of the Chinese People's Political Consultative Conference, is the founder of the New Education Initiative, and one of the country's key promoters of better reading habits.
"I believe the best way to elevate educational and social equality is to promote reading," he says.
For his advocacy of reading, and his work related to its promotion, Ahmad Redza Khairuddin, chairman of the Reading Promotion Jury of the International Board on Books for Young People, announced Zhu as one of the two inaugural winners of the 2020 IBBY-iRead Outstanding Reading Promoter Award in May, along with writer and illustrator Marit Tornqvist from the Netherlands.
"Zhu has devoted his life to continuous research and activities related to reading promotion… His programs help schools to carry out comprehensive reading courses for parents, children and teachers with a strong focus on rural areas," Khairuddin says. "He continues to be the driving force for promoting reading among children in China and is recognized internationally as an expert in the field."
An essay by Wang Yan, associate research fellow at National Institute of Education Sciences, titled A China Solution to Future-Oriented Teacher Development and School Innovation, hails a basic reading list Zhu initiated for first to 12th graders as China's first complete and a systematic reading list of basic and subject books for teachers.
Zhu and his team also surveyed and released a basic reading list for Chinese aged under 18 and their teachers, one of the country's first.